-
Images Gallery
(
http://www.sculpture.net/community/forumdisplay.php?f=15
)
| | |
| --- | --- |
| tobias | 02-16-2016 01:20 AM |
---
New stuff for the revival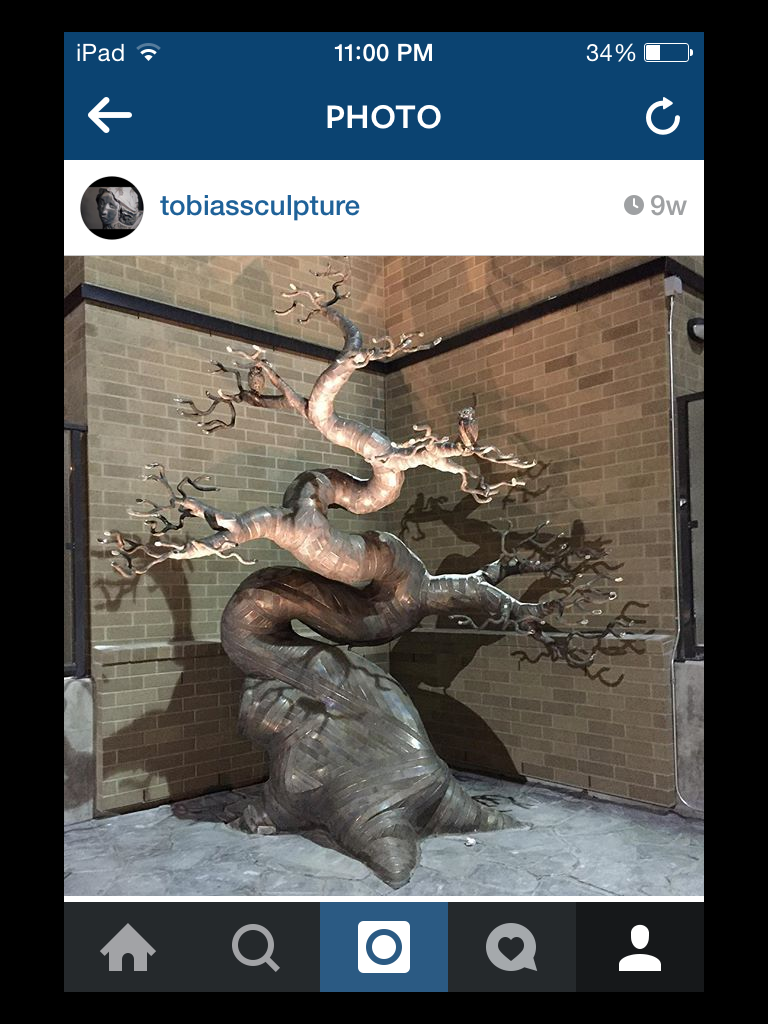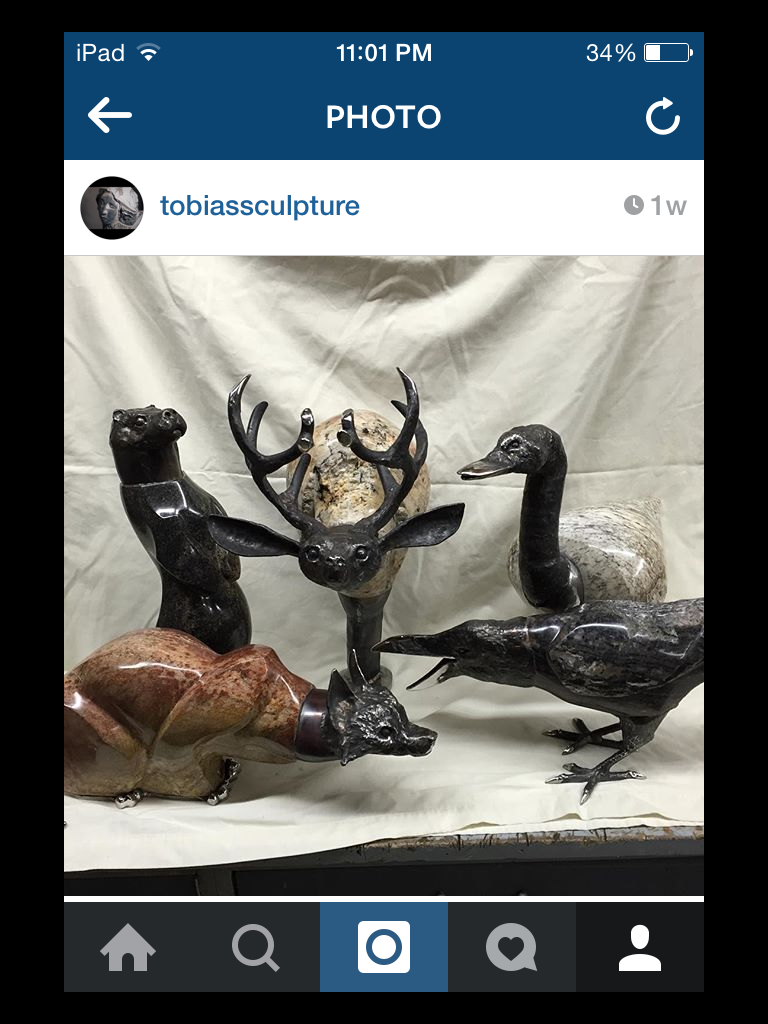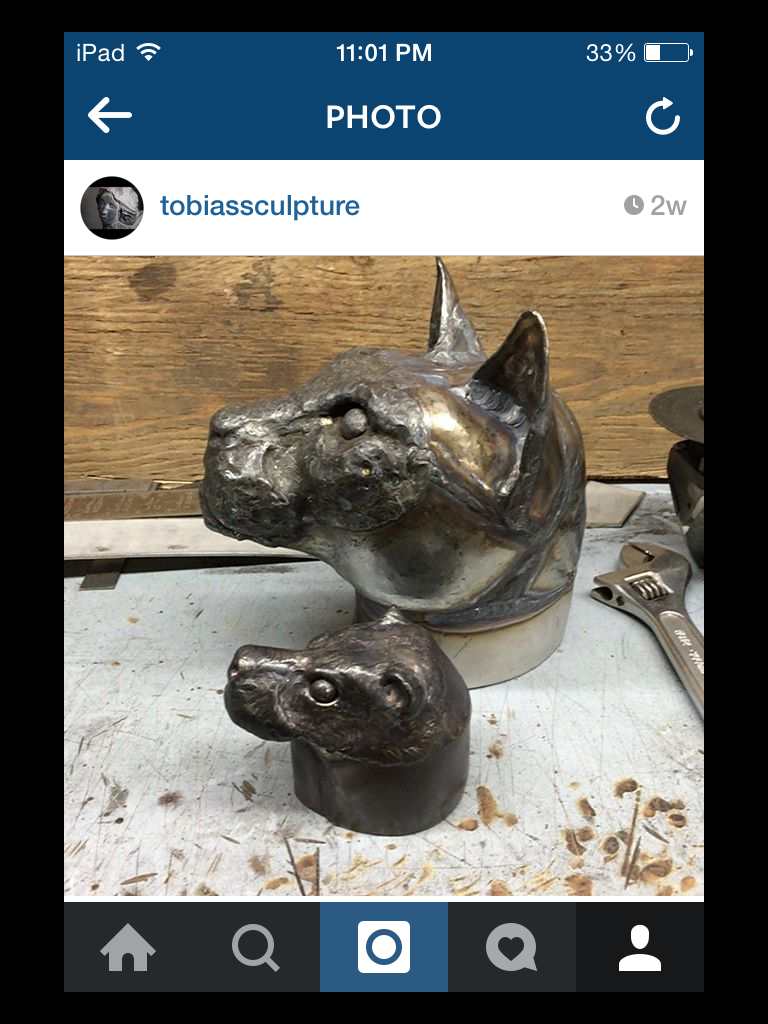 Did a 13x10x6 ft stainless tree. It took 71 pieces of 1/8 x2" 12 ft flat bar and 12 one inch round bars. All stainless. I used 18 lbs of 1/8 inch TIG rod stainless about a thousand cylinders of argon and 200 5"Walter cutting discs.
Oh yeah and 5 months.
I heat coloured all the stainless by running it through the forge before using it.
That was last year April to sept. Then I made 15 small pieces to round out the year.
I've done 5 new ones so far this year and just delivered them to the White Rock gallery in White Rock BC
The creatures are stainless and granite.
I would apologize about the photos but I took them right off of my Instagram feed. If you want details and progress shots my insta feed is full of that stuff.
I will come back a few times to look for comments
Take it cool kids
Tobias
| | |
| --- | --- |
| raspero | 02-16-2016 05:30 PM |
---
Re: New stuff for the revival

That tree is one fantastic piece of work. It looks like five months of work.

Richard
---
Re: New stuff for the revival

Tobias, I have been wondering what you have been up to. That is the BEST tree sculpture I have ever seen. Just unbelievable. A dragon, really, and an inspiring one. Congratulations! How wonderful to see all the hard work of many years come to fruition!

Let's all start sharing more and show up regularly, ok?
| | |
| --- | --- |
| tobias | 02-16-2016 11:33 PM |
---
Re: New stuff for the revival

Thanks Rika thanks Raspero!
All times are GMT -5. The time now is

03:07 PM

.
Sculpture Community, Sculpture.net
International Sculpture Center, Sculpture.org
vBulletin, Copyright ©2000 - 2021, Jelsoft Enterprises Ltd.
Russ RuBert